Ambassador Jorge Pina shares a song for a good workout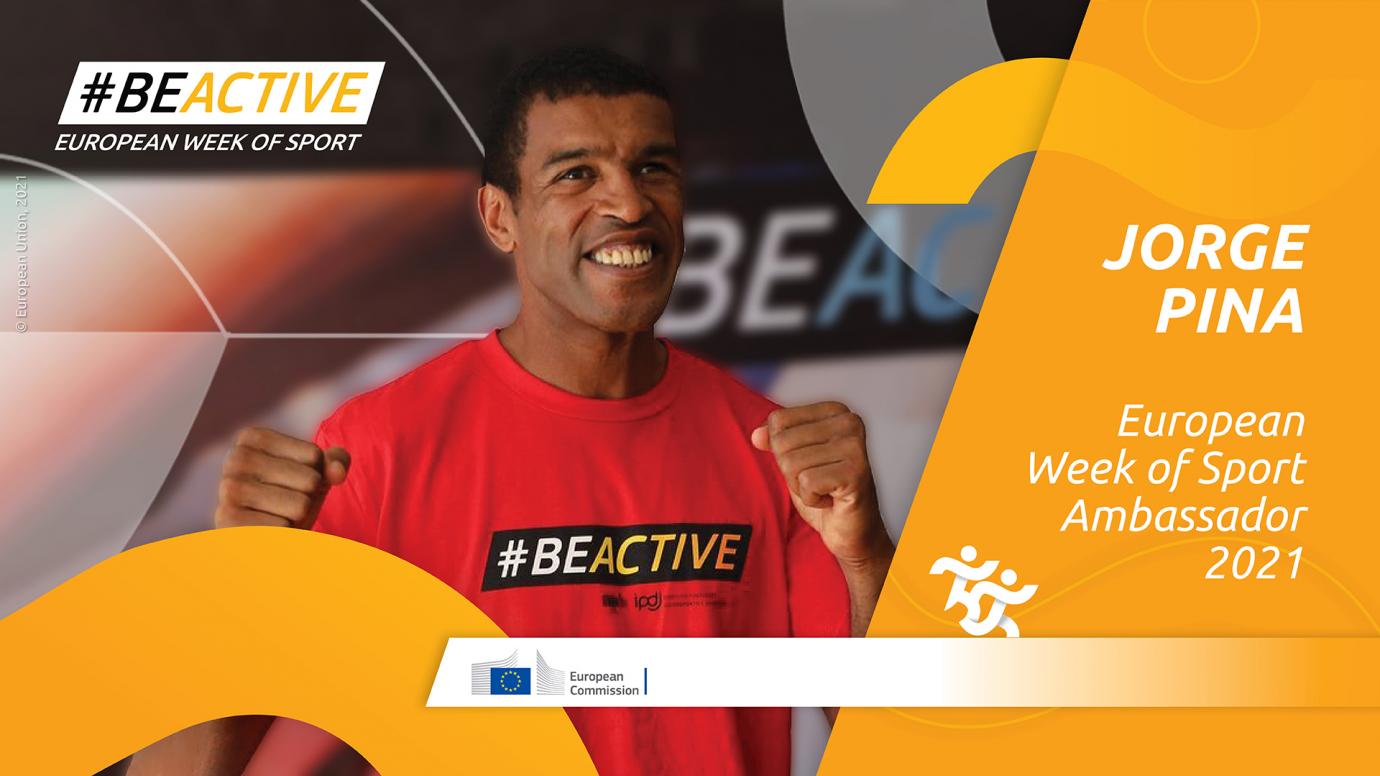 Jorge Pina
Passionate about sports from an early age. Born in Portimão, Portugal on 11 January 1976, he tried out rugby, judo and football before realizing that boxing was his passion. 
He quickly began to excel in the sport and, while at Sporting Clube de Portugal in Lisbon, became a national champion in boxing, winning several titles.
Following the loss of 90% of his vision, he was forced to give up professional boxing. Instead, he turned his resilience and passion into the pursuit of athletics, participating in the Paralympic Games in 2008, 2012, and 2016 as a marathon runner.
His passion for boxing remained, by teaching it as part of the work of his association - Associação Jorge Pina. The association focuses on making adapted and inclusive sports available for disabled and abled children and youth, focusing on athletics, boxing and goalball.
As an Ambassador for the European Week of Sport 2021, we asked a few questions about what sport means to him.
In three words only, what does sport mean to you? 
Lifestyle, Inspiration and Balance.
What is your favourite sports memory? 
I have many, but one of the fondest memories I have is when I was National Boxing Champion for the first time, in the final of the National Boxing Championship in Portugal.
How do you stay motivated to #BeActive day in, day out? 
I compete with myself and like to transcend myself with every workout. I like to feel that I can always do more and better! That's my incentive.
For you, how does sports contribute to a healthy lifestyle? 
Playing sport allows me to find a balance through the release of daily stress and not so good things. I love the socialising and the people we meet along the way, and the encouragement between everyone.
Outside your own sport, which one would you like to have mastered? 
I'd like to be a motorbike or Formula 1 racer.
Which is the one song you would recommend people listen to for when they want to #BeActive? 
"Good Feeling" – Florida feat. Avicii
Further information
Follow Jorge Pina on: