Meet the 2022 #BeInclusive EU Sport Awards Finalists – Sport for peace
The Sport for peace category of the #BeInclusive EU Sport Awards highlights projects that put a special emphasis on promoting peace and European values through physical activity.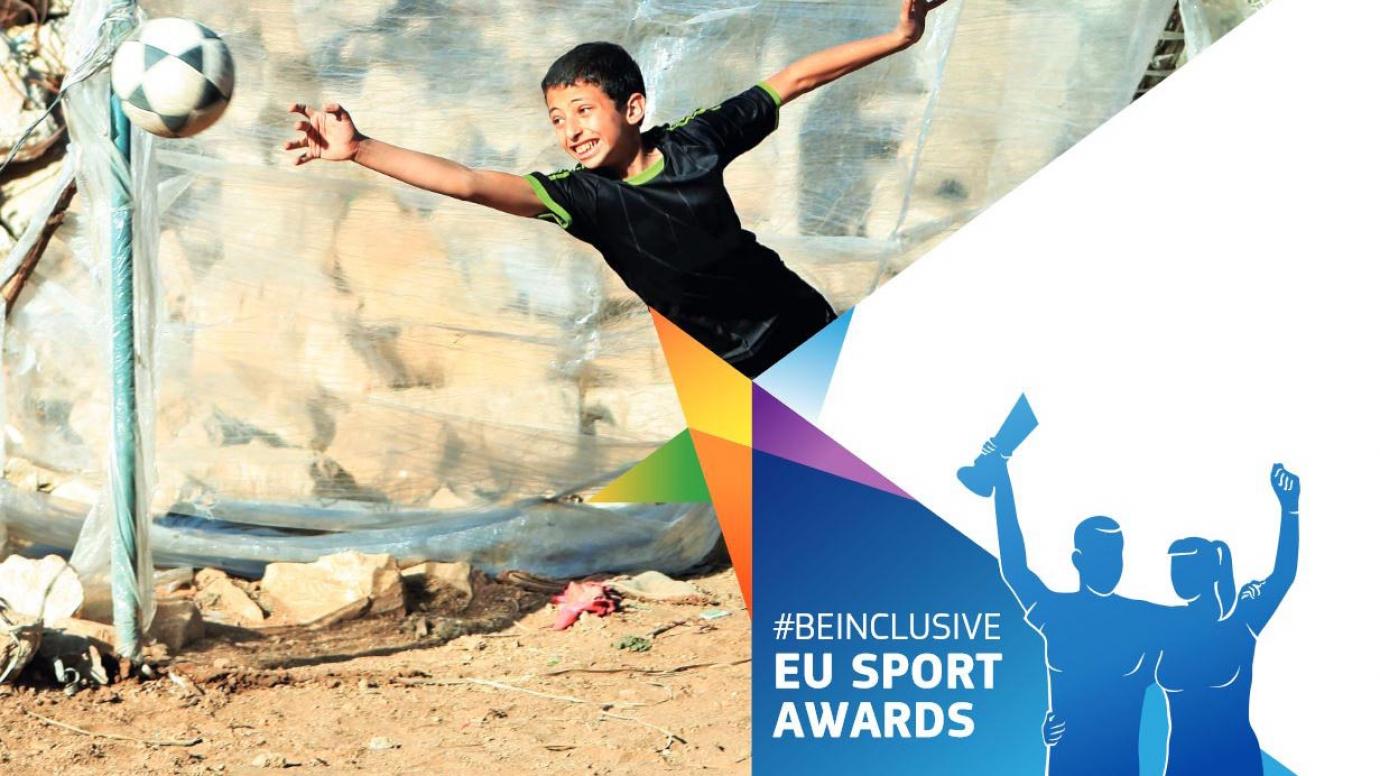 The chosen finalists use the power of sport to foster refugees' social inclusion in their hosting countries, help them cope with post-traumatic stress and contribute to contribute to them feel welcomed in the country.
The finalists
Comite Olimpico De Portugal, Portugal: Viver o Desporto - Abraçar o Futuro (Live Sport - Embrace the Future)
Embracing sport towardsa brighter future for refugees in Portugal
Maria Machado © COP
The National Olympic Committee of Portugal (NOC Portugal) is an umbrella organisation representing the Portuguese sport system. As part of its social and corporate responsibility, NOC Portugal has been running Viver o Desporto – Abraçar o Futuro since 2016.
The project strengthens the role of sport as a key driver for the social inclusion of refugees into the Portuguese community. It is a pivotal tool for the reception, social inclusion and integration of refugees, while also providing them with career opportunities in the sport sector.
Since 2016, around 1,000 refugees have benefited from the programme – with fulfilling results and some outstanding achievements. These include one refugee who competed in the Tokyo 2020 Olympic Games and another one who is preparing for the Paris 2024 Games. And for the first time in the history of World Athletics, a refugee athlete competed in the European and in the World Championships, attributing the work of the NOC Portugal to this achievement.
NOC Portugal also raises awareness about the role of sport for social inclusion. It has been an example of good practice among other related organisations, leading to more and more activities offered to refugees.
In the future, NOC Portugal will continue leading by example to show how sport can tackle all forms of discrimination and deliver a better future to those who hope to start a new life away from home.
Stichting War Child, Netherlands: TeamUp
Movement-based activities (dance, play, sport) to improve the wellbeing of children affected by conflict
© Julie Hrudova, Debra Barraud 2018
TeamUp is a psychosocial support intervention which uses exercise to promote the well-being, resilience and social inclusion of children coming from war zones. The programme was developed in 2015 by War Child Holland, Save the Children, and UNICEF Netherlands.
By using structured movement-based group activities, such as play, dance and body awareness, children can express themselves and release tension in a safe space. The approach means there are no language barriers to prevent children from participation.
Since the project started, the young participants have benefitted from increased psychosocial wellbeing and positive behaviour change. They feel safer and more connected to others, are able to regulate their emotions and have a more optimistic outlook on life.
By partnering with other organisations and programmes around the world, TeamUp's impact has gradually spread further afield. 
TeamUp's future plans include increasing its impact in Europe with the aim to reach 1 million children by 2025. It also wants to offer training and mentoring sessions so that schools or refugee shelters could take up their implementation long-term.
Youth Line Portugal, Portugal
Sports as a tool for better integration of Ukrainian refugees in a new (temporary) home – community-building activities in Portugal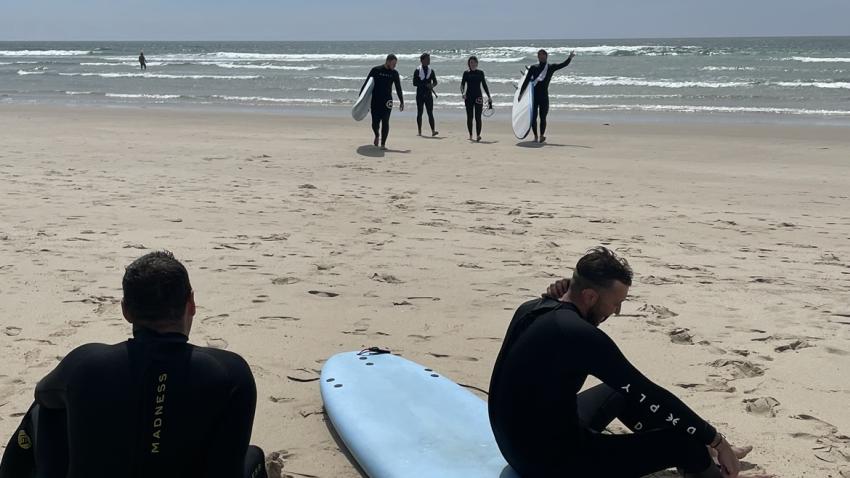 © Youth Line
Youth Line Portugal is a youth organisation whose initial goal was to highlight and enhance the competencies of young adults.
On 24 February 2022, following the invasion of Ukraine, the objectives of the organisation shifted drastically and, on the same day, the project From Ukraine to Portugal was born. It aimed to help the victims of the war build a new life and be included in the host country through community-building and sport activities. 
They can destroy our physical homes, but our love and resilience will always make us feel at home wherever we go.
Organisational efforts focused on helping Ukrainians with documents, financial aid for petrol and food, and free flights and buses to Portugal. 6,000 refugees and newly arrived migrants received support for food, accommodation, employment, language courses, and to cope with psychological burdens.
Besides helping Ukrainians settle, the leaders of the organisation – Kateryna Shepeliuk and David Carvalhao – took the project a step further and started community-building activities, using sport as an amazing tool for integration and social dialogue.
New yoga classes, dancing workouts, swimming groups, hiking, callisthenics and other types of classes brought the Portuguese and Ukrainian communities together. To witness how strangers became friends was among the most beautiful moments of the project.
Youth Line Portugal continues to create community-building activities, and has added dancehall classes and swimming classes, where refugees, local inhabitants and Ukrainian kids can come together through sport.