Resilient and sustainable sport theme of EU Sport Forum 2021, June 8-9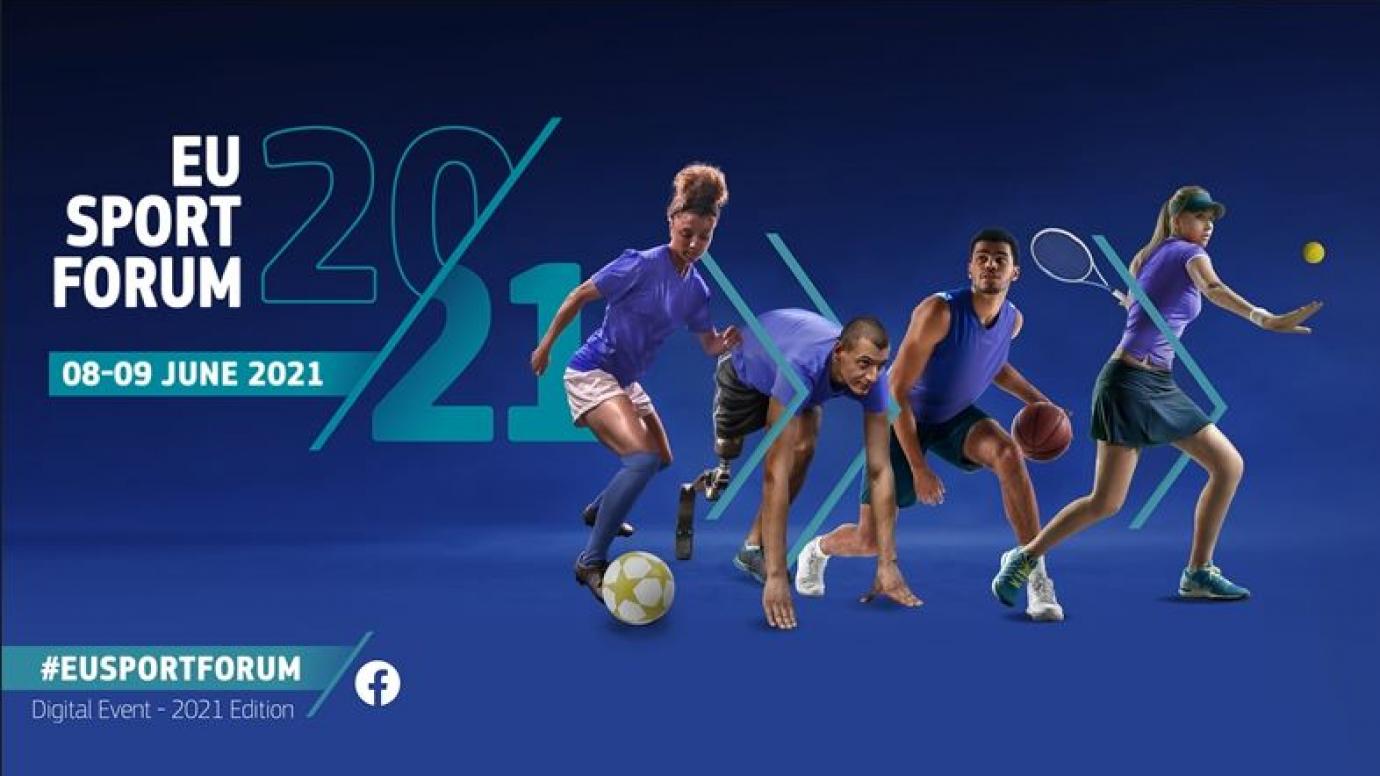 The annual EU Sport Forum united representatives of the sports movement in an online event on 8-9 June 2021. Organized by the European Commission, the Forum's theme this year was 'Towards a healthier, resilient and sustainable European sport'.
The Sport Forum brought together representatives of the sport movement (federations, sport clubs, athletes and other sport organisations), Member States, local authorities, academics and the partners in the European Week of Sport.
The forum was officially opened by Commissioner Gabriel on 8 June, together with VIP guests from the Council, European Parliament and the International Olympic Committee. Over the next two days, there were a series of speeches and debates on the main challenges and priorities for European sport.
Sustainable sport
On day one, the agenda focused on a resilient and sustainable sport across Europe, with panel discussions on how sport can be environmentally friendly. There was also discussion on the impact of Covid-19 on coaches and athletes. There were exchanges on the availability of funding opportunities and other support measures to aide the recovery from the pandemic.
An update on the new Erasmus+ programme was provided the by the Commission.
Health and inclusion
During the second day, the focus of the debate moved towards health and inclusion through sport. Discussions centered around the role of sport and physical activity in promoting a healthier society with another panel addressing gender equality in sport.
Commissioner Gabriel closed the Forum and used the occasion to officially announce the HealthyLifestyle4All initiative, which will be launched in the next European Week of Sport on 23 September 2021.
Virtual exhibition
Throughout the event, participants had also the opportunity to access the virtual exhibition on the main sport initiatives of the European Commission.
Overall, the Forum was a great success in terms of participation with lively interactions on social media and over 1,500 spectators following the debates over the 2 days.