Published:
Healthy Lifestyle and Physical Recreation for All Ages, All Abilities: All Together!
EurEthICS Training Academy ETSIA will encourage healthy lifestyles through high-quality training methods targeted to the needs of different age and ability groups.
Organisation:

EurEthICS ETSIA
Country:
Start date:
End date:
Pillar:

Increased awareness for healthy lifestyles across all generations
Website:
E-mail: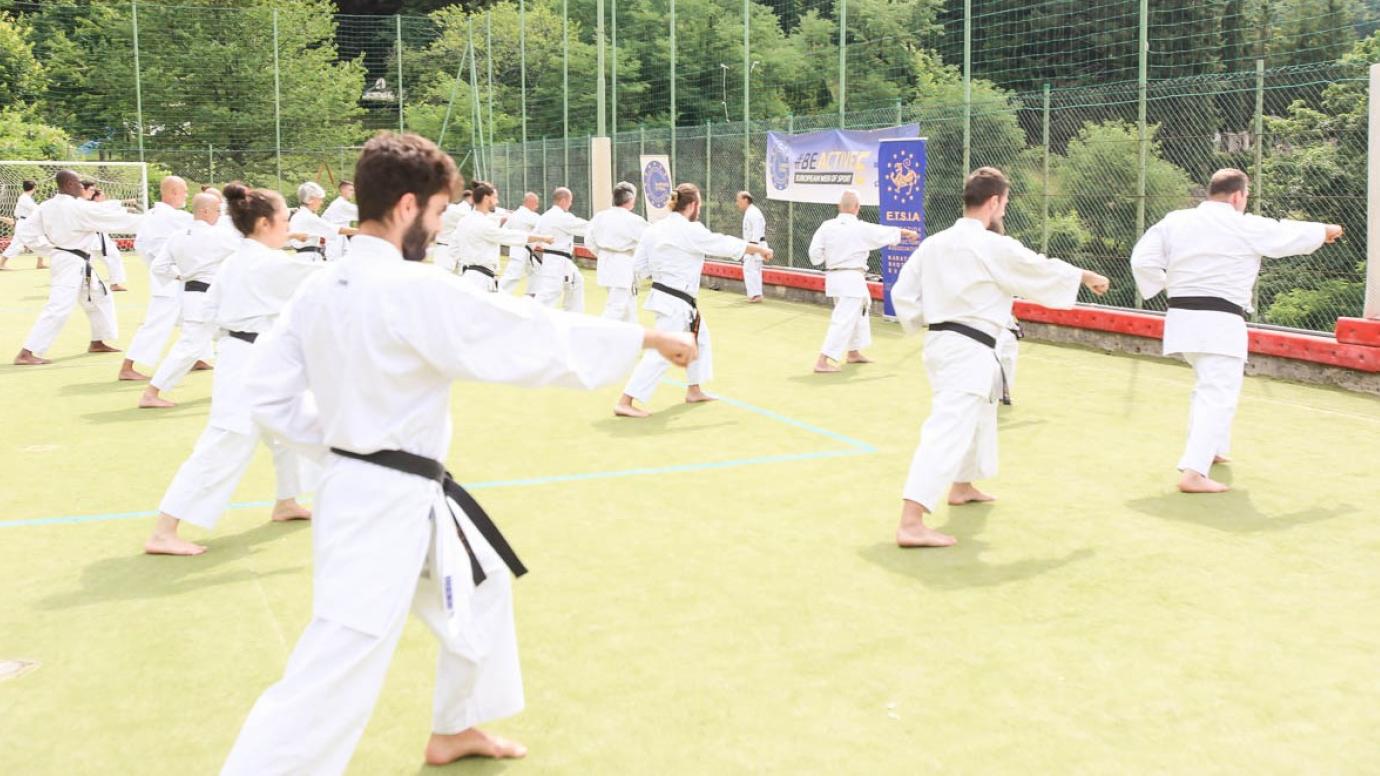 Description of pledge activities
The EurEthICS Training Academy ETSIA, will organise events promoting a healthy lifestyle through high-quality training methods targeting the needs of different age and ability groups. The objective is to stimulate physical activity in non-active people using amateur and competitive role models to establish a framework based on environmental, ethical, cultural and healthy activity standards.
This objective will be achieved through the constant promotion and dissemination of the #BEACTIVE #MOVEYOURBODY #STRETCHYOURMIND spirit and the 'Health-enhancing Physical Activity Guidelines'. The message/pledge will be disseminated through EurEthICS ETSIA partner network's certified events. Each event, marked as 'Road to' or 'Follow up of the European Week of Sport', aims to keep the #BEACTIVE spirit high, throughout the year.
This will encourage intercultural and inter/intra-generational exchanges of information and experience to enhance indoor /outdoor physical activities and education among participants (young and senior players, wellness and fitness practitioners and athletes) at all levels: amateur or competitive.
The motto 'Healthy Lifestyle for All abilities, All ages: All Together' stimulates physical activity for non-active people taking as testimonials competition sport athletes, whose objective is not only gold medals, but fair play medals. Fair play and positive behaviour among athletes shall be the example to encourage amateur practitioners and non-active people to take part in physical activity and education.
Expected measurable outcome
Raised awareness through events and social media on Healthy Lifestyle for All message for general public, sport operators and amateur practitioners.
Organisation of at least one event every month with more than 100 participants, who will reach more than 10 000 direct contacts and 300 000 indirect contacts in all EU and Candidates Countries (EurEthICS ETSIA main countries of activities are Belgium, Italy, Romania, Slovakia, Denmark, Bulgaria, Greece, Ireland, Cyprus, Serbia and Albania). Target audience: indoor and outdoor amateur, social and games activities, addressed to professionals, students and amateur sport practitioners of all abilities, ages, genders, cultures.
20% increase of new active members in the programme on an annual basis (5% more each trimester). EurEthICS ETSIA work is targeted to academic, professionals/volunteer educators, trainers, trainees and students (at the moment more than 100 000 registered in EU and Candidate Countries) focusing on their sport activities as a means of European intercultural and inter/intra-generational integration, ensuring the mobility of trainers and sport-people throughout Europe.