The #BeActive awards were created to support projects and individuals that are dedicated to promoting sport and physical activity across Europe.
The awards have 4 categories 
#BeActive Education Award
This award aims to demonstrate how education can encourage kids to #BeActive outside the typical sport/physical activity taking place in their normal school day. This may include additional activities, scheduling days outside of class that focus on sport, after-school activities and other creative solutions that build an active education environment.
#BeActive Workplace Award
This award celebrates exemplary activities in the workplace that encourage employees to #BeActive. This may include setting up a staff taskforce responsible for promoting physical activity, provision of showers for cycling/running commuters, standing meetings, lunchtime walks and other creative solutions to form an active working environment.
#BeActive Local Hero Award
This award honours individual achievement in motivating others to #BeActive. The award recognises individuals who have worked consistently to promote participation in sport and/or physical activity in their local community.
#BeActive Across Generation Award (NEW in 2022)
This award honours projects promoting inter-generational sport, celebrating the fact that everyone can benefit from activities that improve health and well-being. Projects may include promoting activities for, raising awareness among or easing access to physical activities for all generations.
2022 finalists and winners
Commissioner Mariya Gabriel announced the winners of the #BeActive Awards 2022 at the annual gala in Brussels on 28 November 2022.
12 finalists competed for the grand prize in these four categories.
Each finalist received €2 500, while each of the four first-place winners received €10 000.
Education
The finalists in this category were
Krokiet & Lama Academy, Poland
Croatian School Sport Federation, Croatia
Mascalzone Latino Sailing Team ASD, Italy
The first place went to Krokiet & Lama Academy, an initiative combining education, entertainment and movement in kindergartens and primary schools in the format of online videos.
Workplace
Nominees for this category were
Adevinta Classified Media Hungary Kft., Hungary
Azur Sport Santé, France
EWII Koncernen, Denmark
The first place went to Move@work « Je bouge + au travail », a global approach created by Azur Sport Santé, based on scientific recommendations and literature, to help change the physical activity work-related habits and promote a more active and healthy lifestyle.
Local Hero
In contention for this award were
Branko Omazic, Croatia
Elias Mastoras, Greece
Piotr Mariusz Borowski, Poland
And the winner was Elias Mastoras. He is the founder of the International Campaign "A ball for all" and he has patented the unique mini blind football. The light sound ball is not for sale, but only for donation. 8 500 have been distributed for free in 213 countries and territories.
Across Generations
The shortlist for this new category was made of
Asilo Savoia, Italy
Suomen Latu Ry, Finland
Univerza V Ljubljani, Slovenia
Univerza V Ljubljani won with its SLOfit Lifelong project. SLOfit Lifelong was created to promote physical activities adapted to be used for all generations of Slovenian citizens, raise awareness for all generations to engage in healthy lifestyle choices. 
Latest news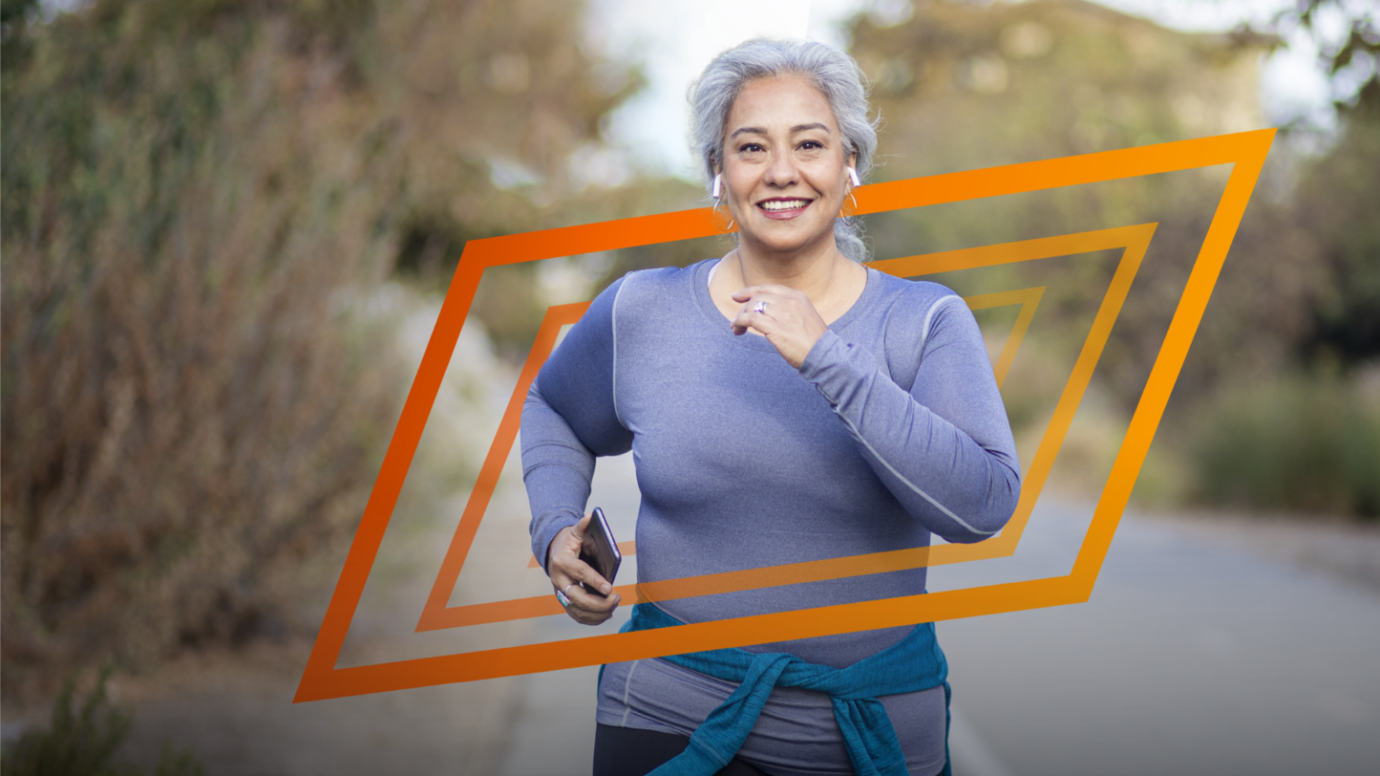 The European Week of Sport is back!
The new #BeActive campaign is ready to start and the European Week of Sport 2023 is coming soon! Save the date: 23-30 September.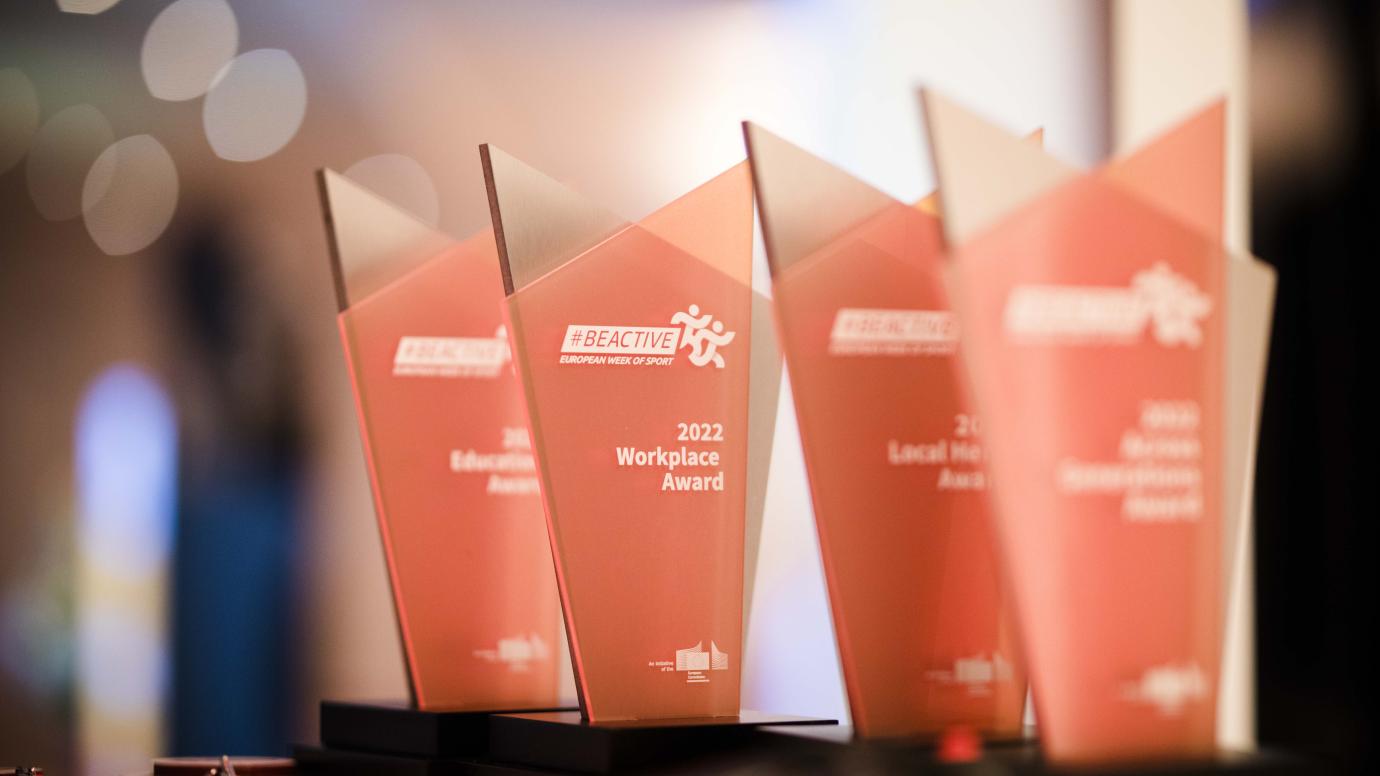 #BeActive awards 2023: 102 applications submitted from all over Europe
More than 100 applications were assessed, showing the growing interest of organisations across Europe to showcase their projects promoting sport and physical activity across generations, in the community, at school or at the workplace.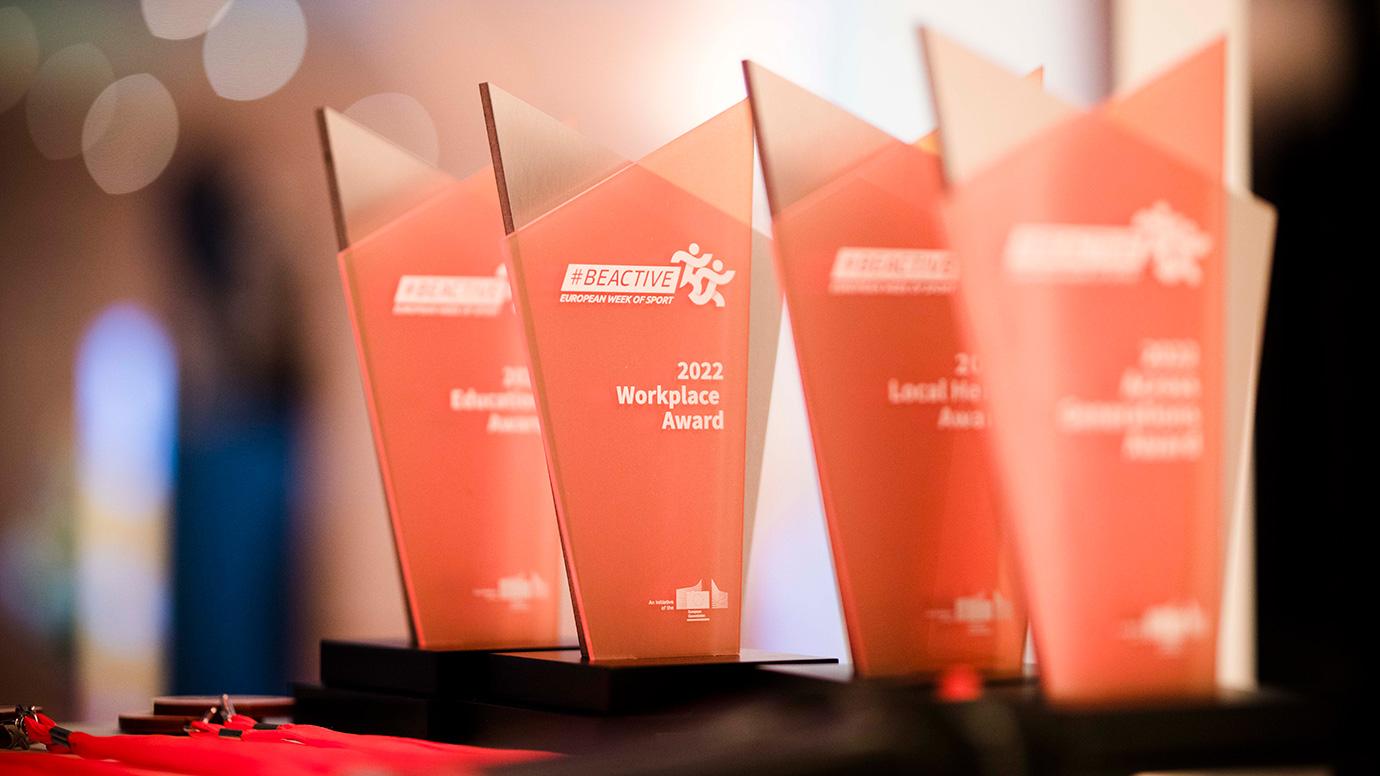 Nominations for the #BeActive Awards 2023 are open
We are delighted to announce that nominations for the 2023 #BeActive Awards are now open. You can submit your entry by 25 May 2023.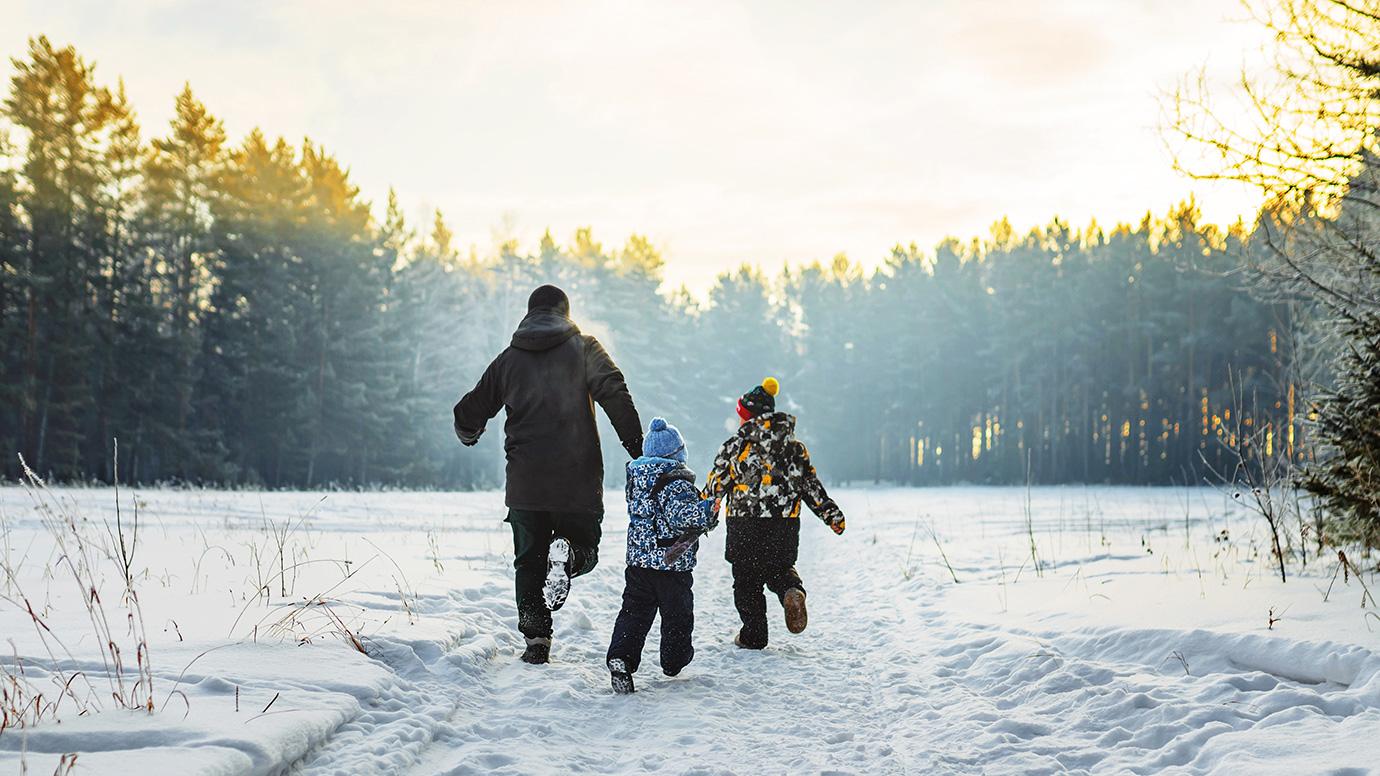 How to #BeActive in the winter
Wintertime is a time for family get-togethers and Christmas magic, but lack of daylight can be challenging and lead to "winter depression", which is why we need to stay active.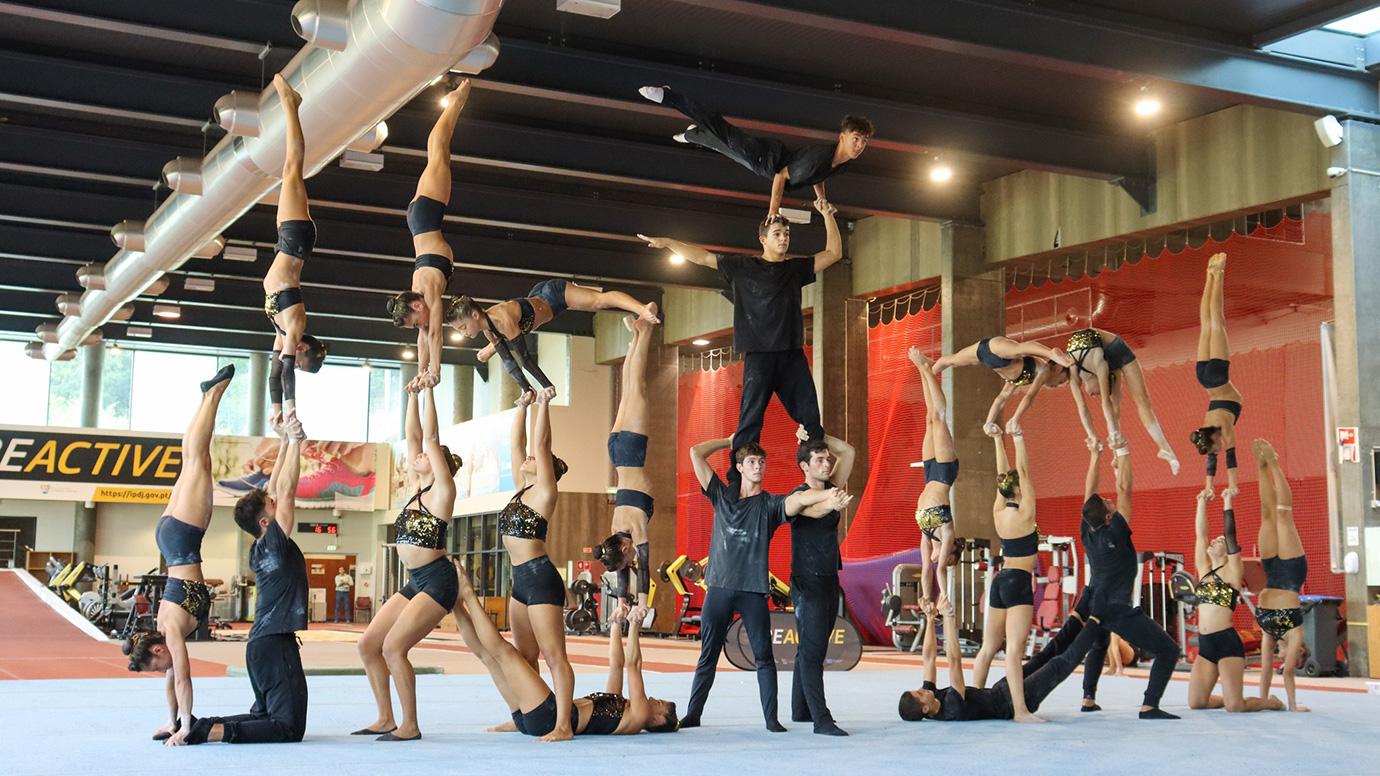 Facts and figures about the #BeActive 2022 campaign
As 2022 is coming to an end, it is time for us to reflect on the #BeActive 2022 campaign and share our key facts and figures.