Lake Bled the stunning backdrop to launch the European Week of Sport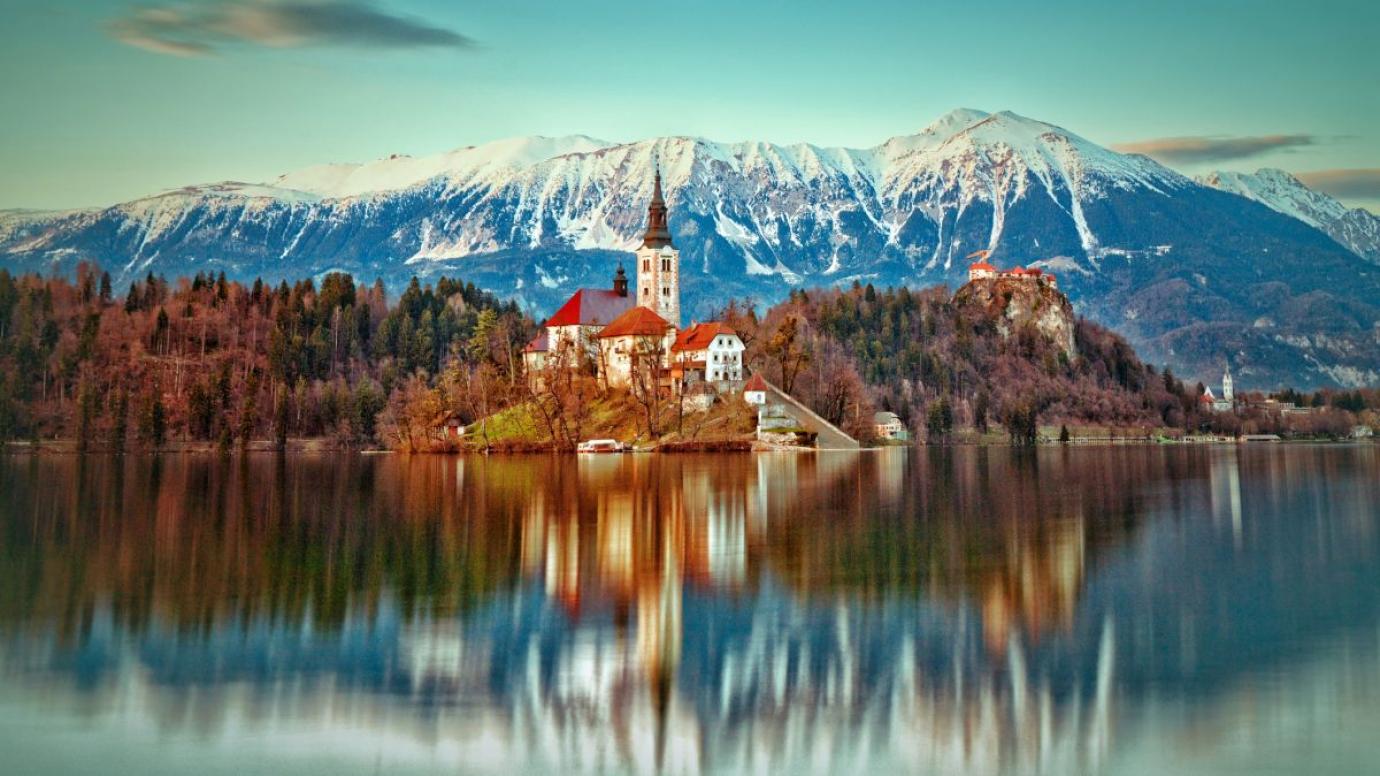 On September 23rd, the official Opening of the European Week of Sport took place on the beautiful banks of Lake Bled, Slovenia. As holders of the rotating EU Presidency, Slovenia welcomed representatives from EU Member states, partner countries and organizations, athletes, coaches and more for this celebration.
The date coincided with the celebration of the 2021 Slovenian National Sports Day at Park Tivoli, Ljubljana. The tone for the day was set at an event with more than 30 national federations representing a variety of sports held in a special sports village, live performances from gymnasts, a juggling group and musicians.
Commissioner for Education, Youth, Sport and Culture Mariya Gabriel toured the sports village together with Dr. Simona Kustec (Slovenian Minister for Education, Science and Sport), Mr. Bogdan Gabrovec (President of the Slovenian Olympic Committee), and Mr. Zoran Janković (Mayor of Ljubljana).
Launch of HealthyLifestyle4All
Commissioner Mariya Gabriel officially launched the HealthyLifestyle4All initiative at a high-level seminar held 60km away in Bled the same afternoon. This two-year initiative, supported by the European Commission, aims to raise awareness about the importance of maintaining a healthy lifestyle in terms of diet and physical activity. It also seeks to improve access to healthy lifestyles for all generations and social groups.
Organizations are encouraged to make pledges, by which they commit to carrying out an initiative, activity, or campaign which promotes these goals. During the launch ceremony, as many as nine EU Member states and 16 international sport bodies and partners made Healthy lifestyle pledges.
To learn more, follow the link to the page about the Healthy Lifestyle 4 All initiative.
Lakeside celebration
The #BeActive campaign logo was projected on to the walls of Bled Castle as night fell on Lake Bled. Guests gathered at the main stage of the Opening Ceremony, right by the lake shore. Slovenian dancers, gymnasts, singers, and musicians performed throughout the evening.
Commissioner Mariya Gabriel, Slovenian Prime Minister Janez Janša, the President of the Hellenic Olympic Committee Spyros Capralos, and the President of the Slovenian Olympic Committee Bogdan Gabrovec delivered their speeches. Finally, with more than 1.2 million people following via a live video stream, Commissioner Gabriel symbolically launched the European Week of Sport by firing a starting pistol. The signal also gave the go-ahead to the flotilla of racing boats on Lake Bled.
Not only did the opening celebrations represent the European Week of Sport itself, but the were a true celebration of the the values of sport and the resilience it inspires.