Winners of 2021 #BeActive Awards announced at Brussels event
The winners of the #BeActive Awards 2021 have been announced at a ceremony held in Brussels. With three prize categories in contention, the prizes are shared all around Europe.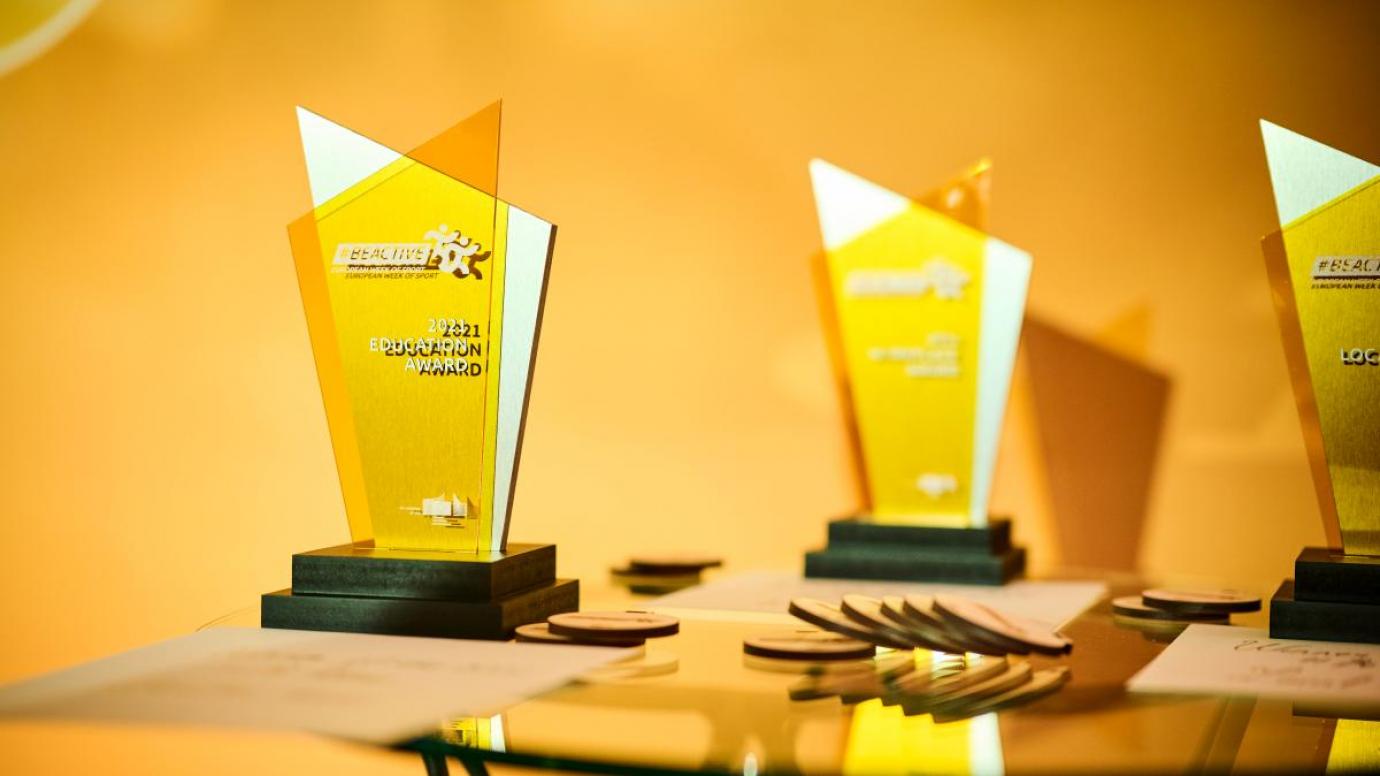 The #BeActive Awards are dedicated to supporting projects and individuals which promote sport and physical activity across Europe. A key element of the European Week of Sport, the 2021 #BeActive winners were announced during a commemoration ceremony held in Brussels on 29 November.
The #BeActive Awards 2021
The #BeActive Awards competition recognises organisations and individuals committed to the promotion of sport and active lifestyles across Europe. They are key part of the annual European Week of Sport.
The awards are in 3 categories
Education
Workplace
Local Hero
Cash prizes
From an initial long-list of 76 entries to the competition, the #BeActive Awards jury shortlisted nine finalists to compete for the grand prize in each category.
Finalists each received €2 500, while the three first-prize winners stood to win €10 000 each.
Nominees for #BeActive Awards 2021
With entries from all across Europe, the nominees in each category were
Education
TSV Neuried e.V. (Germany)
Dansk Boldspil-Union (Denmark)
II. Gimnazija (Croatia)
Workplace
Volvo Car Gent (Belgium)
iData Kft (Hungary)
Servico Intermunicipalizado de Gestao de Residuos do Grande Porto (Portugal)
Local Hero
Alo Looke (Estonia)
Nagin Ravand (Denmark)
Veroljub Zmijanac (Serbia)
The Winners of the #BeActive Awards 2021
The 2021 #BeActive winners were announced by Commissioner Mariya Gabriel during the #BeActive awards commemoration held in Brussels on November 29th, 2021.
The winners are
Congratulations to all the participants and finalists in the 2021 #BeActive Awards.
Meet the #BeActive Awards 2021 Winners
Winner Education Award 2021
In Germany, sport association TSV Neuried e.V. demonstrated how to motivate children to be physically active when most schools were closed.
The initiative, called "Sport amb Gartenzaun" (Sport at the Garden Fence), consisted of instructors visiting the young members of the association and engaging in different exercises with them.
Winner Workplace Award 2021
In Hungarian company iData Kft, employees were offered an extensive range of services to stay physically active. They could even collect tokens for office competitions.
Two in-house psychologists helped with the task of improving offers and social events. The objective was to find creative ways to stimulate employees and their families to engage in physical activity.
Winner Local Hero Award 2021
The CEO of Estonia Health Trail Foundation, Alo Looke, manages a network of 122 health trails around the country which helps boost a healthier physical lifestyle.
He pioneered the initiative which makes physical activity more interesting through offering hints and challenges. Alo supported 130 special indoor health-trails for numerous spaces.