2021 #BeInclusive EU Sport Awards Ceremony
The #BeInclusive Awards aim to celebrate organisations which show inspiring examples of the power of sport in fostering the inclusion of disadvantaged groups. 
This year, Commissioner Gabriel will announce the winners for each of the prize categories
Breaking barriers
Celebrating diversity
Inspiring change
Organisations submitted 87 wonderful projects to the competition from all around Europe. A dedicated High-Level Jury evaluated the projects and selected the finalists and the winners.
9 finalists have been announced to compete for the grand prize in each category. Each finalist will receive €2 500, while each of the three first-place winners will receive €10 000.
Breaking barriers - to reward projects that show resilience, giving examples of how to overcome obstacles to participation.
Celebrating diversity - to reward projects that show tolerance, giving positive examples of different people groups and working together or emphasize the benefits of understanding each other.
Inspiring change - to reward projects that show inspiration, giving positive examples of empowerment and role models from groups with fewer opportunities that step up and lead change.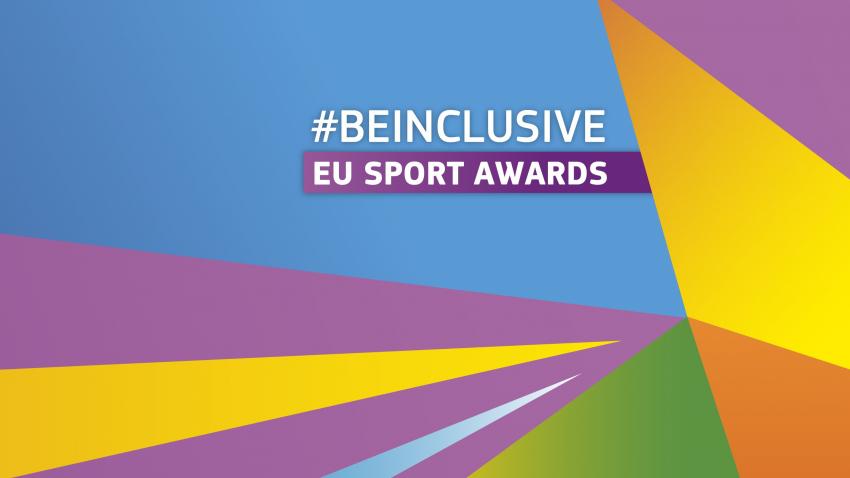 ©European Union, 2022.
Sport is fun, exciting and it brings people together. Sport is also based on fairness and respect – regardless of who you are and where you come from.
This makes it a powerful tool for breaking barriers and building a more inclusive society.
The European Commission #BeInclusive EU Sport Awards recognise organisations using the power of sport to increase social inclusion for disadvantaged groups.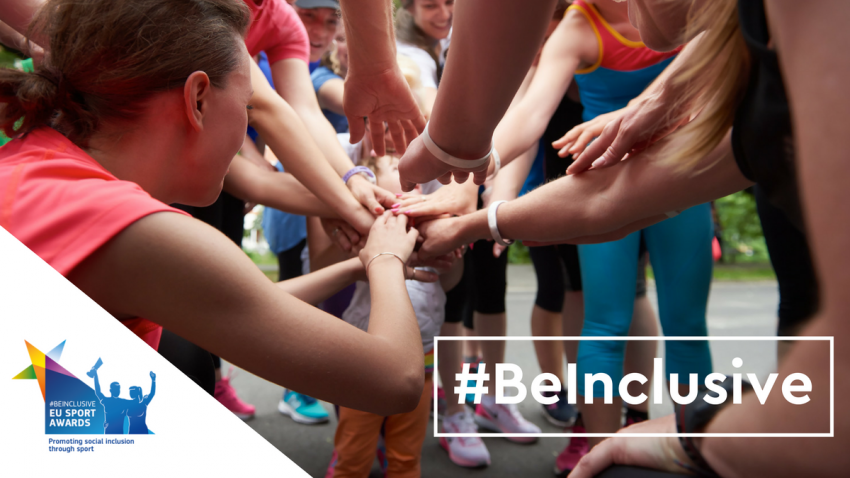 ©European Union, 2020.
2021 #BeInclusive EU Sport Awards programme
Ms Radha Balani, Director of Design and Facilitation, Think Beyond
Ms Mariya Gabriel, Commissioner for Innovation, Research, Culture, Education and Youth
Mr Tomasz Frankowski, Member of the European Parliament, Chair of the Sports Group
Ms Yana Vorushylo, former captain of the Ukrainian national hockey team and initiator of a joint project with the BE Hockey Federation to support Ukrainian people
Ovale citoyen (France)
Integrative Championship - INclude and INtegrate!, Akademicki Zwiazek Sportowy Zarzad Glowny (Poland)
Surf.ART - Atreve-te | Realiza-te |Transforma-te, Pressley Ridge - Associação de Solidariedade Social (Portugal)
FTK_Gemeinnützige Gesellschaft Mbh (Germany)
GIFT- Politecnico di Milano (Italy)
Ijf Judo for Peace - International (Hungary)
Cosports (Cyprus)
Handy Cycling Marathon (Czechia)
Sail Away - Kentro Merimnas Oikogeneias Kai Paidiou (Greece)
ABALL4ALL - Orama neon youthorama (Greece)
Oshcta - Pokret Treceg Doba Srbije (Serbia)
Talent and Tenacity - ASP Asilo Savoia (Italy)
Ms Radha Balani, Director of Design and Facilitation, Think Beyond